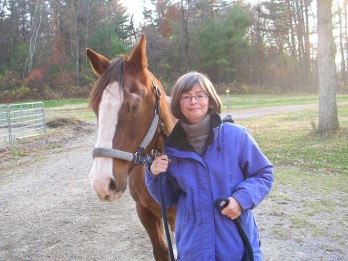 Mary Gordon has a Bachelor's degree from UMass Lowell and is certified in therapeutic equine massage by Bancroft Massage Therapy School in Worchester, MA. In addition to studying equine anatomy and physiology for her certification, Mary has also taken courses in human anatomy and physiology at the New England School of Acupuncture and Kinesiology at UMass Lowell. Mary is a certified Reiki Master in the Usui tradition, has been practicing Reiki since 2000, and is a certified Reiki Master Teacher for all Reiki levels, including Master level.
Mary not only offers her services to private clients, but has been volunteering massage and Reiki for equine therapy horses.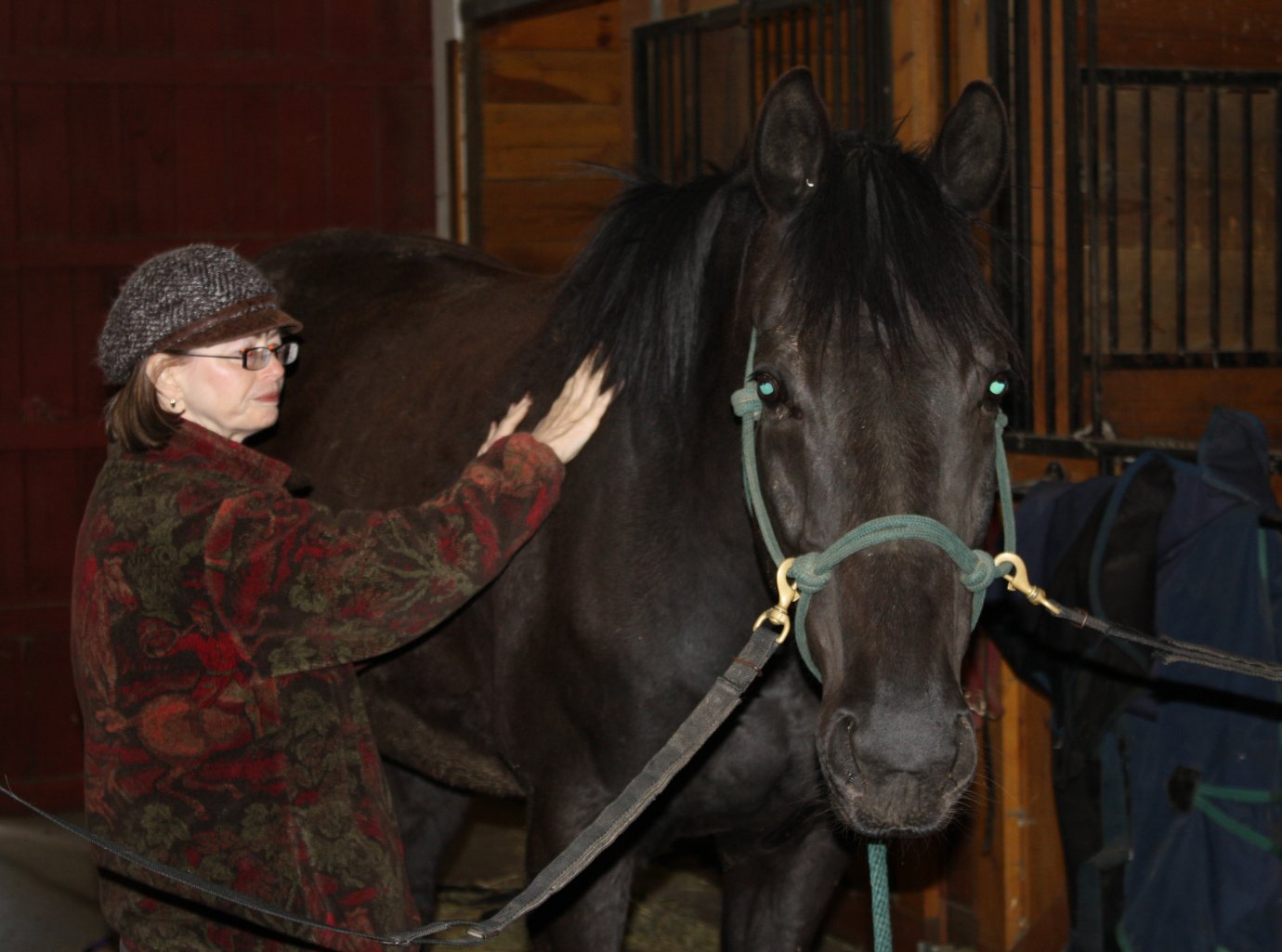 When doing bodywork with horses, Mary's philosophy is to be sensitive to the cues each horse gives. The horse knows where it hurts and is generally more than willing to communicate that to you. Being aware of and responding to the horse's cues, coupled with her knowledge of anatomy, energy flow, and movement, Mary is able to work with a variety of techniques to apply the most appropriate ones for each horse's individual condition and disposition.
Mary came to this field after many years as a technical writer. She still does some writing, but now it's all about horses. (See her feature article, Does Your Horse Need a Massage? in the June/July 2012 issue of Massachusetts Horse.) Working with horses is Mary's true path and passion. Her joy is to help them feel and perform better. They work hard for us and deserve all that we can do to keep them pain free and in optimum condition.
Mary also practices Tai Chi, Chi Gong, acupressure, and various other forms of energy practice and meditation.